Starting in 1968 and later expanding to a full 30-day celebration in 1988, National Hispanic Heritage Month sets aside September 15 through October 15 to specifically recognize the contributions of black, mestizo, indigenous, and all people of the Americas to the history, culture, and achievements of the United States.
At TERC, it gives us an opportunity to celebrate the accomplishments and contributions of Latinx TERC staff members, and the diversity they add to the STEM education community.
Click on each staff member's name to get even more information about their work and the many ways they are advancing their fields. You can also click here for a list of incredible resources from TERC staff that are available in Spanish and English.
Valeria Alderete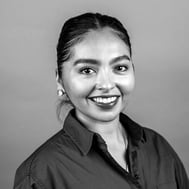 Valeria (she/her) is a communications and information design professional with experience working with minority-serving organizations at the community and national level. She is the Content & Communications Coordinator at the REVISE Center, an NSF equity resource center, where she supports the development, implementation, and dissemination of equity-focused resources created by and for the ISE community and larger STEM ecosystem. In past academic and professional endeavors, Valeria has engaged arts and culture with various technologies as a means of preserving and promoting cultural heritage.

Cinthia has many years of experience in Boston Public Schools as a full inclusion classroom teacher, ESL teacher, mentor, peer evaluator, and, currently, a middle school learning specialist. She works with the Investigations team on the equity and inclusion resources that are in development.
Sabrina works on several STEM research and evaluation projects engaging middle school students in rural settings, Latino families with children in preschool, and preK-12 teachers.
Sabrina is the co-PI on Aprendiendo: Learning Math Talk with Spanish-Speaking Pre-K Families. This innovative research program addresses the digital divide by creating short, engaging videos modeling mathematic activities and sending them to families through a free mobile app.

Santi is the Project Manager for Innovate to Mitigate and works on a range of research and evaluation projects. He is especially interested in character development and resilience, particularly pertaining to youth STEM educational engagement and the re-engagement of students who leave school. Santi is also the chair of TERC's Institutional Review Board (IRB).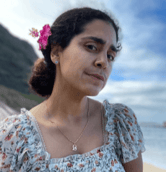 Ivel is an informal science practioner with over a decade of experience working in informal learning institutions around the country. As a first-generation Cuban/American, Ivel was drawn to STEM because of the dearth of opportunities made available to people of global majority in science. They have worked as researcher, evaluator, program manager, community engagement specialist and even as a Director of Empathy Initiatives at a zoo! Currently, Ivel is at TERC serving as the REVISE Center Manager where she gets to expand the access to equity resources and raise visibility around who counts as "doing science" and why.
Learn more about Ivel's perspectives and her work on REVISE in this recent interview.
Nuria researches the experiences in STEM education and careers of populations that live at the intersection of interlocking marginalities, with an emphasis on gender/sexual identity and race/ethnicity. She co-leads the Institute for Meta-Synthesis and specializes in qualitative, literature synthesis, and visual inquiry methods.
Jessica is the PI of the new project, Exploring DataFest. She and her team will run the evaluation of a study of undergraduates learning about the interdisciplinary practice of data science through participation in the co-curricular weekend long DataFest event at several participating US colleges and universities.
Teresa is passionate about finding better ways of teaching middle school math and improving ways to support math teachers and coaches. Her interests include the multiple ways in which Emergent Multilinguals (EM, particularly Spanish-speaking ones) participate in mathematical discourse using dynamic representational technologies (DRT).
Her latest project, AMPD4MATH, uses a co-design framework to develop an equity-focused making program. AMPD4MATH relies on the life and values of Cesar Chavez as a touchstone for rural Latinx youth's positive identity, engaging Latinx youth who live in the agricultural regions of the Southwest United States.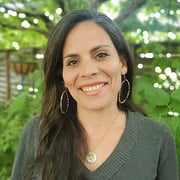 Viviana López Burgos, MS, is a bilingual (Spanish/English) and bicultural (Puerto Rican/American) researcher who has been working with Dr. Pattison and Dr. Ramos Montañez on research and program activities with families across a variety of projects. In the past she has worked in the fields of environmental science, geography, hydrology and water resources, bilingual education, childcare, and medical interpreting. Viviana has an intuitive ability to connect with participants, bringing her lived experience as a parent and Latinx scholar to her role as a researcher and family advocate.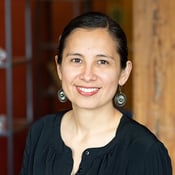 Audrey is currently conducting an evaluation of the University of Texas El Paso's Transformational Change for Latinx Student Success project, which is funded by the National Science Foundation. The purpose of this grant is to increase the number of minoritized individuals in engineering and certain science fields (DEERS, CS, Physics) with a focus on Latinas. She is also the co-PI on Aprendiendo.
Jonathan lends his expertise to all TERC staff and collaborators, from providing a welcoming environment at the Help Desk to software and computer deployments.

Smirla is a bilingual (Spanish/English) and bicultural (Puerto Rican/American) researcher and evaluator focusing on culturally responsive studies related to informal STEM learning.
She is the PI on the Diálogos and Viviendo Matematicas projects, focused on using dialogic approaches to engage and support families and educators in advancing equitable STEM education for preschool children.
Christina began her career in the TERC Scholars program, a research internship opportunity for undergraduate students of color. She currently works on five national-level funded projects, all of which are led by women and women of color, and are grounded in achieving STEM equity and inclusion.
Lisette is a trained scientist and disabled scholar-activist whose work focuses on addressing racial and gender inequity and disability in STEM and higher education. She is co-PI on the new Informal STEM Learning (ISL) Equity Resource Center funded by the NSF, expanding the knowledge of equity-oriented practices in ISL programming, research, and communication to help pursue AISL and other NSF funding.